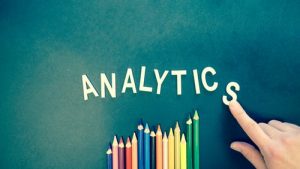 The huge benefits and insights derived from Big Data and Analytics is now accepted broadly across all industries. Analytics-driven decision making extends beyond corporate business decisions down to even tactical decisions in sports.
As such, organizations are investing heavily in Analytics technologies and incorporating Analytics Transformation into their Digital Transformation efforts. Unfortunately, the experience and outcomes are typically subpar. Why is this?
The reason is most organizations have not worked at enhancing their organizational capacity, which is a limiting factor to their success with Analytics. It warrants new ways of working based on critical insights and Agile decision making to become an insight-powered enterprise. An enterprise needs to address its core.
In other words, we need to embed Analytics into our decision making process by making part of our organization's cultural DNA. To do achieve, we can leverage a framework called the 5 As of Analytics Transformation:
Align
Act
Adjust
Adopt
Adapt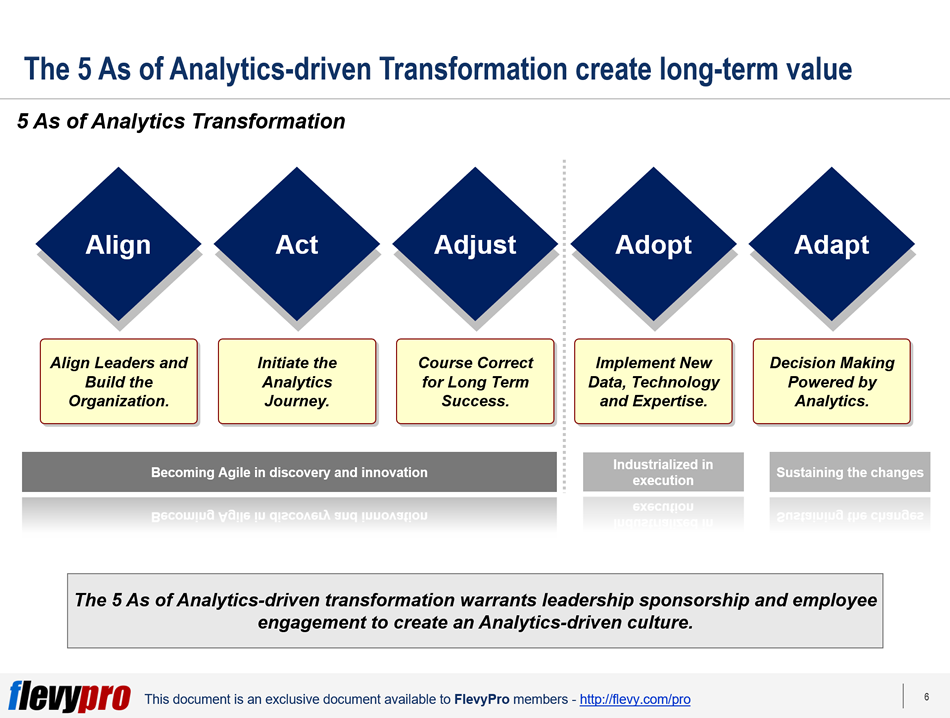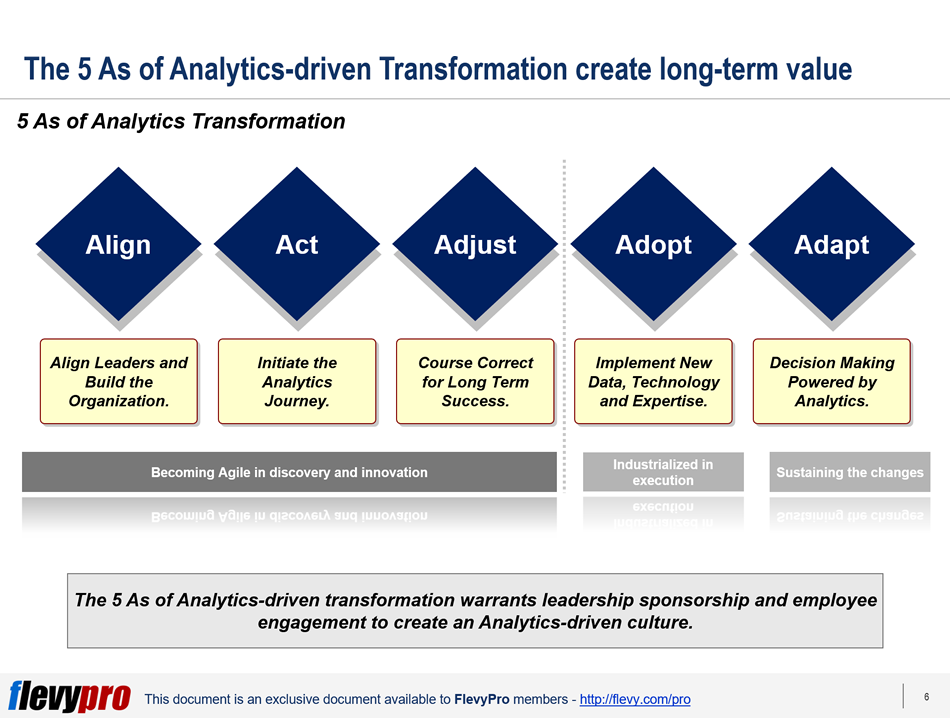 Let's take a deeper look at each of the 5 As.
1. Align
Foremost, we must "Align" Leaders and the organization around the mission and vision of the Transformation. As with any transformational change, sponsorship must be driven top-down.
2. Act
Next, we must "Act" to initiate the Analytics Journey and prove value at a small scale, focused on immediate learnings and quick wins. We should see momentum behind Analytics being built up throughout the organization.
3. Adjust
We need to "Adjust" the operating model, processes, technologies, and organization based on learnings and with a view to scale. These actions are necessary for long-term success. We should also be experiencing high energy Change, as it relates to our Analytics Journey.
These first 3 steps help us become Agile in discovery and innovation.
4. Adopt
In step 4, we "Adopt" a new operating model at large scale, engage stakeholders into design-led thinking, and reinforce new behaviors.
5. Adapt
Lastly, "Adapt" the organization's decision making processes to maximize value of Analytics. The focus here is on sustaining changes and fostering a new culture of decision making–one that is based on powered by Analytics.
Although this process may seem straightforward, it can be a challenging one to undertake for many organizations. Typically, those organization that struggle with this Transformation may experience the following:
They undertake Change Management on an ad-hoc basis, instead of holistically.
Their organizational vision is devoid of Analytics and right sponsorship for Analytics.
There is a general inability to foster a culture of experimentation.
There is politics and failure to change prevalent.
On the other hand, successful organizations often exhibit these traits:
They embed Analytics in their vision.
They gain C-level commitment to Analytics (which is necessary for step 1, Align anyway).
They Foster a culture of experimentation and empower decisions at lower levels in the organization.
The most successful and mature organizations in implementing Analytics eventually establish Analytics Centers of Excellence (CoE). They also spend heavily on internal hardware, as well as cloud solutions, to handle flow of internal and externally generated data.
Interested in learning more about the 5 As and Analytics-driven decision making? Take a look at our framework on this topic, 5 As of Analytics Transformation.