The global economy is currently producing nearly 300 million tons of plastic every year, Half of these is for single use. With the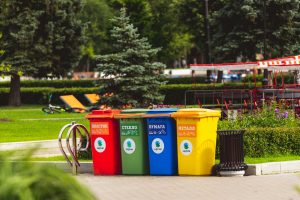 population growing at a fast rate, we are requiring more resources than ever before. Yet, our finite resources are diminishing
Our economy has been built on the concept of a Linear Economy. This is Extract, Manufacture, Distribute, Use, and Dispose of. However, over the past few decades, we have transitioned to a disposable society as we generate waste at an unmanageable rate.
Today's Business Transformation calls for a shift to a Reuse Economy or the Circular Economy.  Moving towards a more Circular Economic activity could deliver benefits such as reducing pressure on the environment, improving the security of the supply of raw materials, increasing competitiveness, stimulating innovation, and others. Moving into a Circular Economy also means that companies are considering sustainable approaches to balance out opportunities for business and the preservation of the environment.
The Shift to a Circular Economy
The Circular Economy is an economic system aimed at eliminating waste and the continual use of resources. It employs recycling, reuse, remanufacturing, and refurbishing to create a close system. With Circular Economy, it minimizes the use of resource input and the creation of waste.
A Circular Economy has a great impact on sustainability. It maximizes the conservation of resources and the reduction of environmental pollution.
In a Circular Economy, industries can increase profitability while reducing dependence on natural resources.  Thus, organizations can use concepts in Circular Economy as a powerful tool to push forward Corporate Social Responsibility initiatives.
Discovering the 6 Core Activities of a Circular Economy
The 6 Core Activities of a Circular Economy are stepping stones towards increasing productivity, cost savings, and generating greater economic benefits.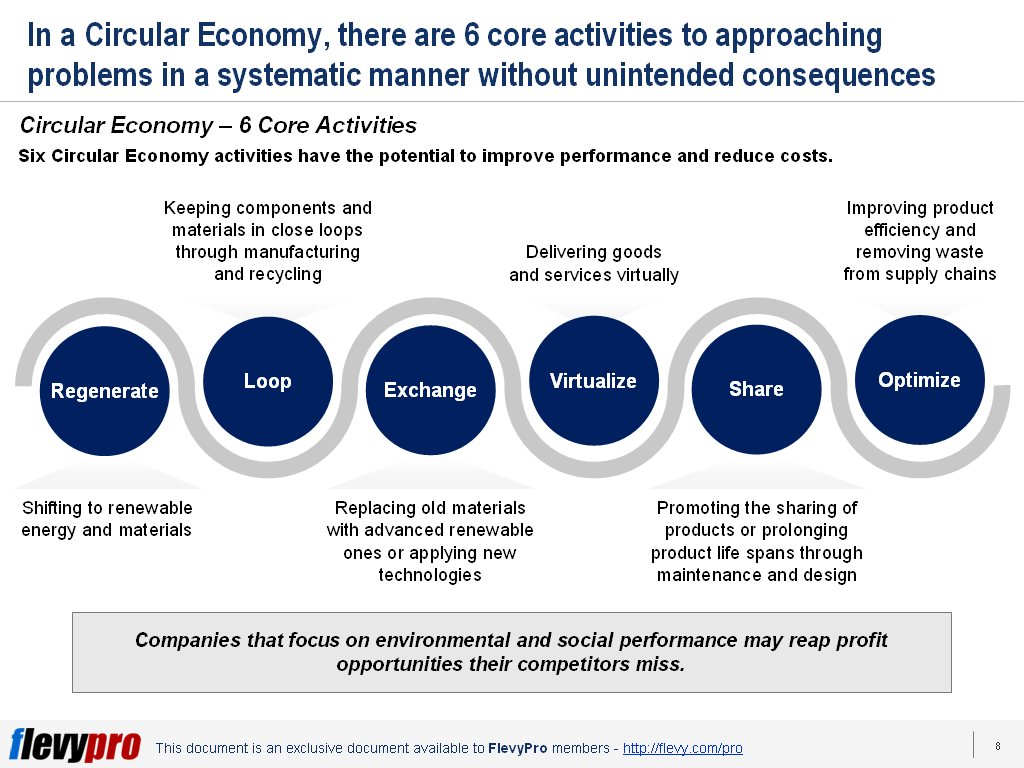 A Purview of Circular Economy in Action
Taking the 6-step journey to achieve greater sustainability can lead organizations to draw on the power of the Circular Economy to achieve greater value. Let us take a purview of a Circular Economy in action: The Waste Management Case Study
The Waste Management Case evolves in a scenario where the economic growth in emerging markets has raised living standards resulting in massive waste. As such, municipalities in these markets are spending up to half of the budget on solid waste management.
As a result of economic growth, there is massive consumer and industrial waste generated. In fact, metals extracted from tires in open backyard fires can cause great harm to human health and the environment.
We are in this dilemma right now. With the application of the Circular Economy, we can better address these problems by creating infrastructures to organize and manage waste supply chains. This can include Digital Transformation.
What is the underlying Circular Economy Principle? It is aggregation. With this principle, we can aggregate volumes substantial enough to justify the business investment. We can enable companies to build the business from waste.
Interested in gaining more understanding of driving Corporate Social Responsibility in the context of the Circular Economy? You can learn more and download an editable PowerPoint about Corporate Social Responsibility: Circular Economy here on the Flevy documents marketplace.
Are you a management consultant?
You can download this and hundreds of other consulting frameworks and consulting training guides from the FlevyPro library.